John Henry Americana Poster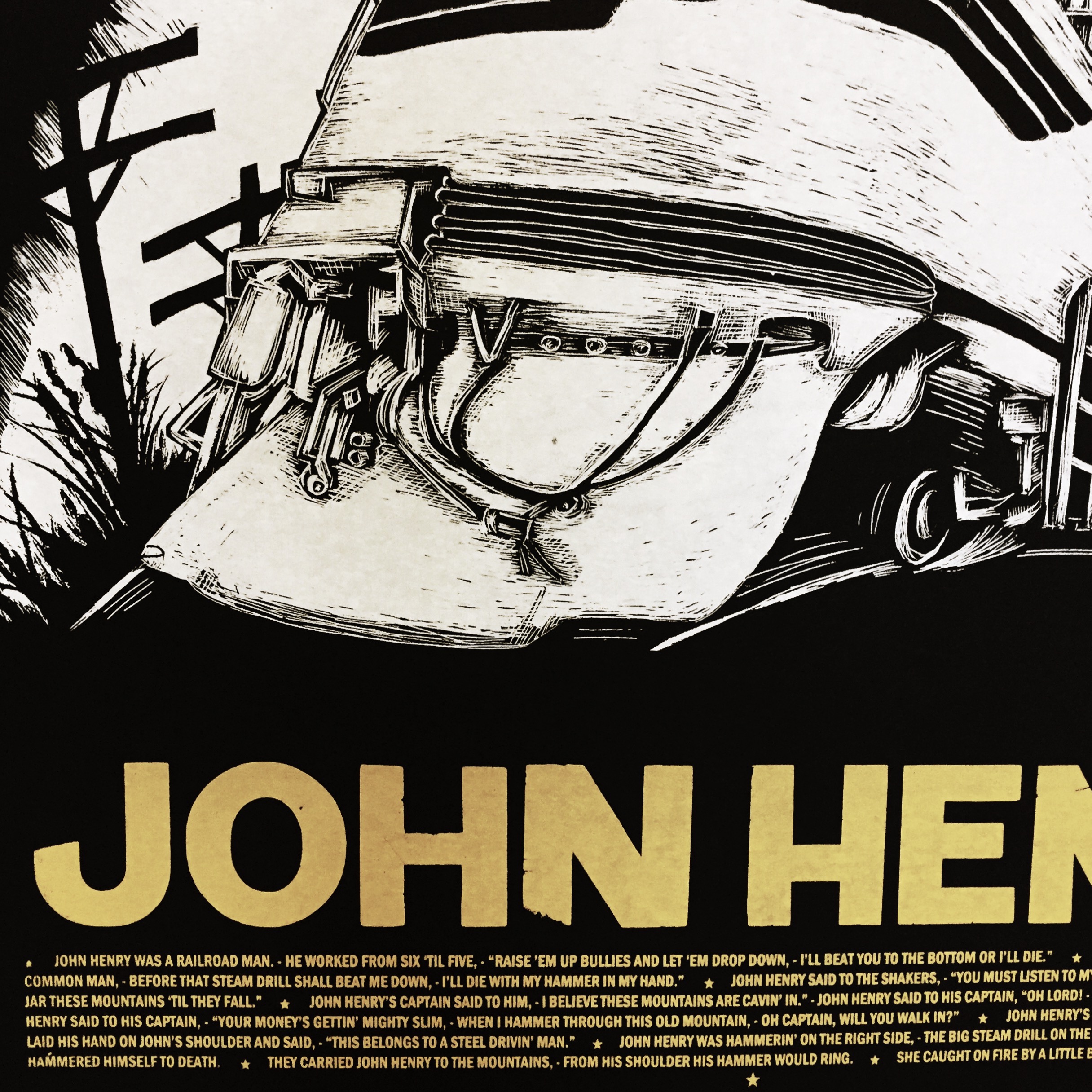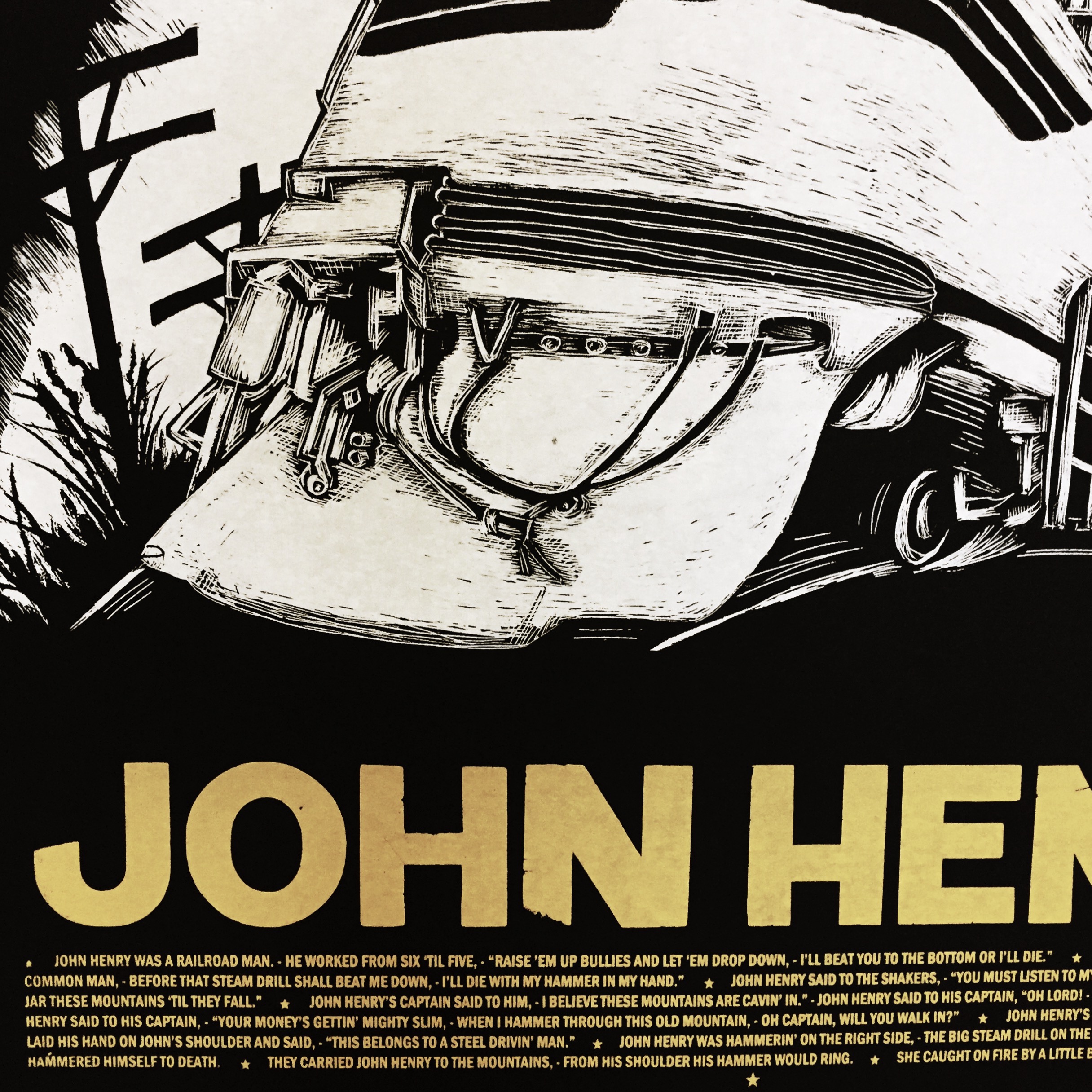 John Henry Americana Poster
John Henry, born with a hammer in his hands!
This mega-sized screen printed poster pays tribute to that steel driven' man. A train puffing smoke, speeds along with the lyrics to the folk song "John Henry" below.
approximately 20" x 28"
two color - hand screen printed in Bremerton, WA (with shiny gold accents)
printed on French paper, made in the U.S.A.